VENT HEATING ELEMENTS ULTRA
AREAS OF APPLICATION
Vent heating elements are used in areas with modern home ventilation technology employing heat recycling and provide incoming air re-heating directly at the inflow opening of the respective room.
Within an HRV system, they assume the remaining heat needs for the entire heat output during the cold periods - with individual room control.
They are used in simple ventilation systems to avoid cold air drafts.
PRODUCT DESCRIPTION
Heating element attachment







CONNECTION HOUSING
The connection housing is for connection air lines and the power supply as well as for the inclusion of the heating element housing. The element is attached using tension grips.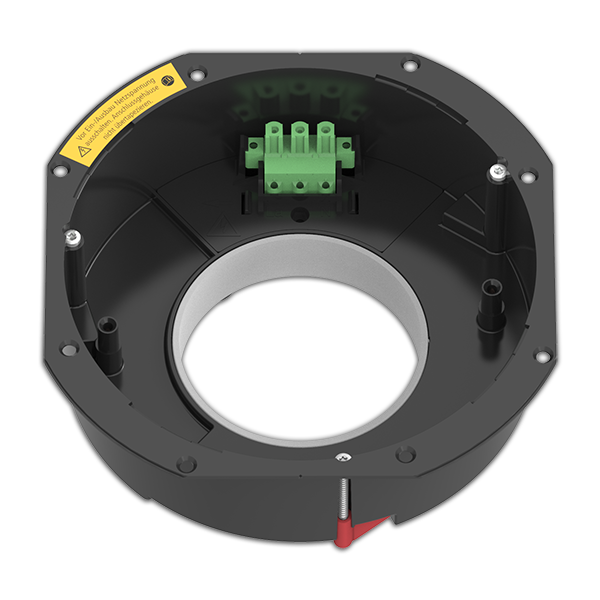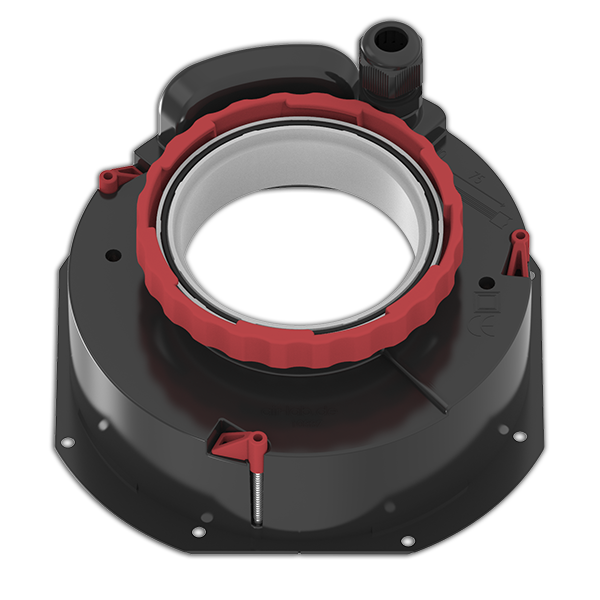 OUTER COLLAR
The outer collar assumes the airflow together with the disc vent attachment and the
characteristic bezel with disc vent - alternatively with an air velocity attachment.
The outer collar makes flush installation possible on the attachment level
or a shadow joint setting.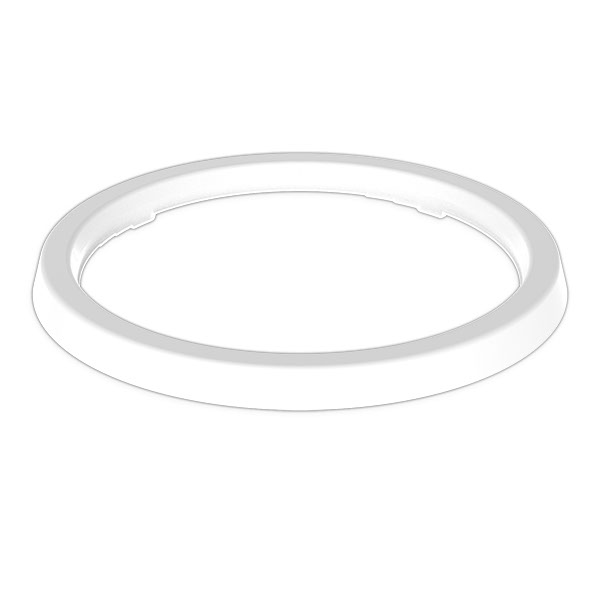 HEATING ELEMENT ATTACHMENT
By completely pushing the heating element into the connection housing a connection to the power supply is created.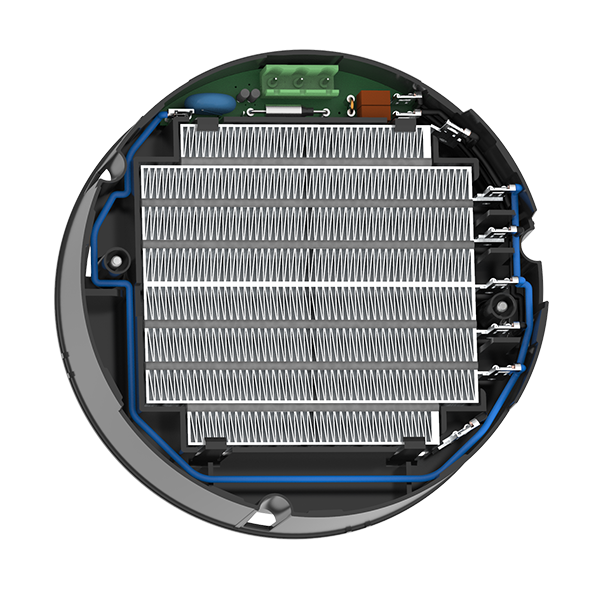 DISC ATTACHMENT
The disc vent attachment with an air outlet angle of 360° is used for ceiling mounting. The disc attachment has lock positions through which the air outlet gap can be set in 1mm graduations.
AIR VELOCITY ATTACHMENT (SLOT BEZEL)
In the case of wall mounting of the vent heating element, the velocity attachment with a slot bezel is used. A relatively large air velocity can be attained through restriction of the outlet slot.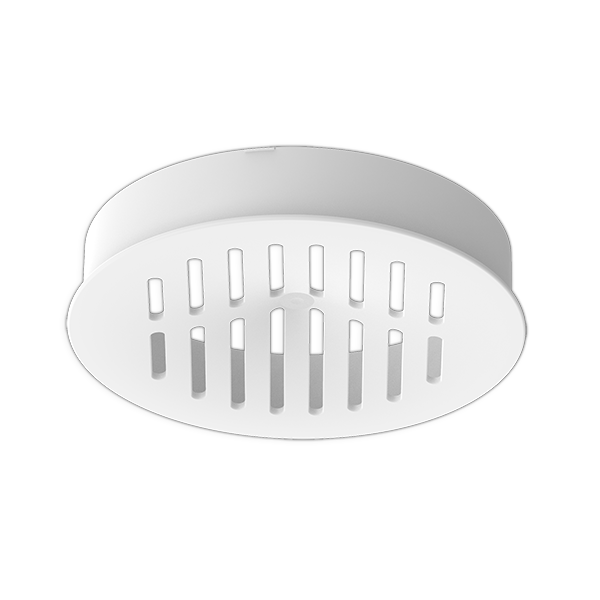 PRODUCT VARIATIONS



Connection housing active
Heating element housing
Outer collar
Disc attachment
Annular gap restrictor
Air velocity attachment
ultra
6x4-2CT145-V TV
●
●
●
●
●
ultra
6x4-2CT145-V WV
●
●
●
●
TECHNICAL DATA





Typee of installation
Installation diameter
Installation depth
Mounting
Air connection
Volume flow (recommended)
Partial-load operation (Ha) Performance zone 2…5 (TE=20°C)
Full-load operation (Ha + Hb)
Performance zone 1…6 (TE=20°C)
Partial-load operation (Ha)
Performance zone 2…5 (TE=30°C)
Full-load operation (Ha + Hb)
Performance zone 1…6 (TE=30°C)
Pressure loss
Ceiling
140
67
Traction claw (3x)
air-lab piping system
15 … 45
350 … 555
430 … 700
319 … 473
391 … 596
7 … 30
(max. gap TV)
18 … 54
(min. gap TV)
Wall
140
67
Traction claw (3x)
air-lab piping system
15 … 45
350 … 555
430 … 700
319 … 473
391 … 596
15 … 60
ACCESSORIES
● Passive elements outgoing vents (OV) and incoming vents (IV)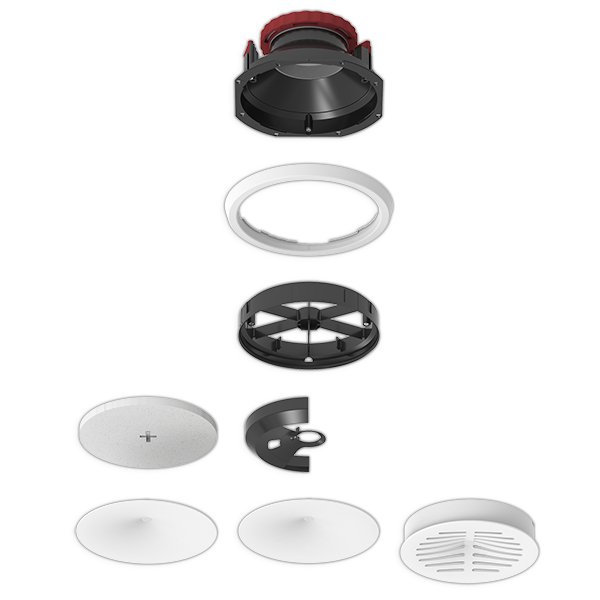 PRODUCT VARIATIONS




Connection housing passive
Heating element housing
Outer collar
Disc attachment
Annular gap restrictor
Air velocity attachment
Filter fleece
TECHNICAL DATA




Typee of installation
Installation diameter
Installation depth
Mounting
Air connection
Filter class
Volume flow (recommended)
Decke
140
72
Traction claw (3x)
air-lab piping system


ISO Coarse 30%
15 … 45
Wand
140
72
Traction claw (3x)
air-lab piping system


15 … 45
Wand
140
72
Traction claw (3x)
air-lab piping system


15 … 45

air-lab GmbH
Zum Eulenbruch 10 & 12
D - 57399 Kirchhundem
Tel
Fax
+49 (0) 2764 261 35 - 0
+49 (0) 2764 261 35 - 20