WALL DUCTS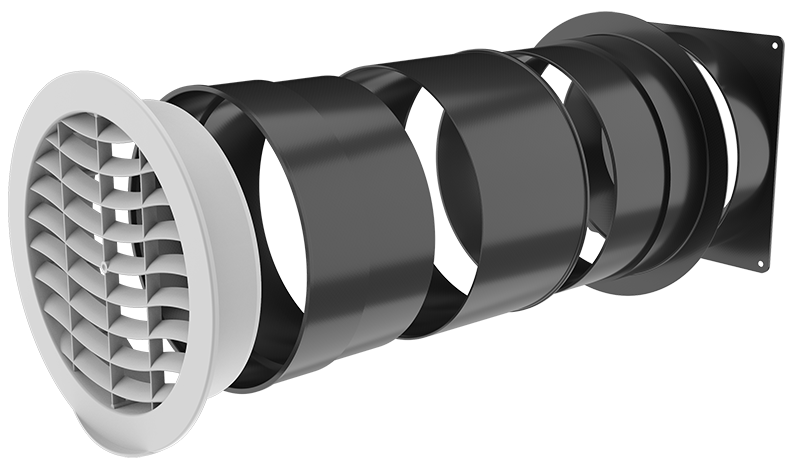 Connection sleeve with collar
AREAS OF APPLICATION
The wall duct is for fresh and outgoing air flow through solid or system walls and ceilings.
Almost any duct thickness is feasible because of its modular construction and the variability
allowed in the module insertion depth.
The modules are connected during assembly using a suitable adhesive.
FLANGE REDUCTION SLEEVE
The flange reduction sleeve is for connecting to air pipes in the inside of the building.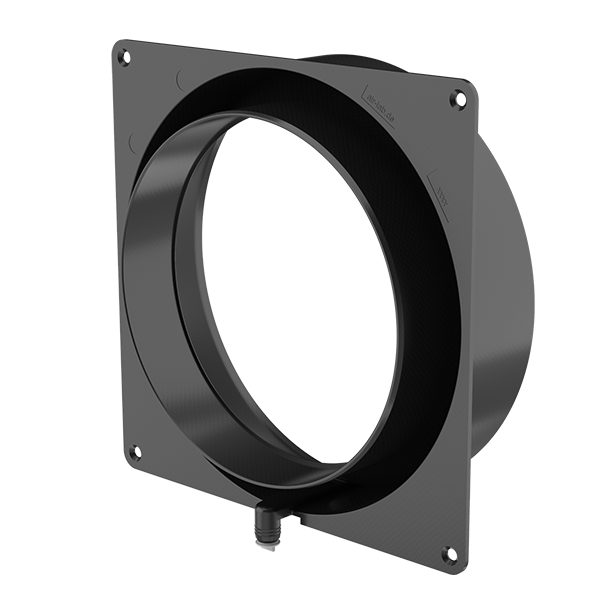 CONNECTION SLEEVE WITH COLLAR
The connector sleeve serves to connect the sleeve with the flange reduction sleeve.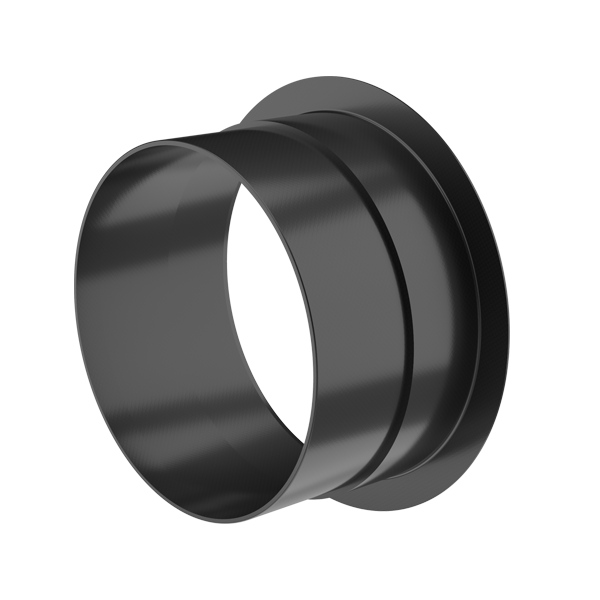 SLEEVE
The function of the sleeve is to accommodate (connect) two connecting sleeves (with or without collar).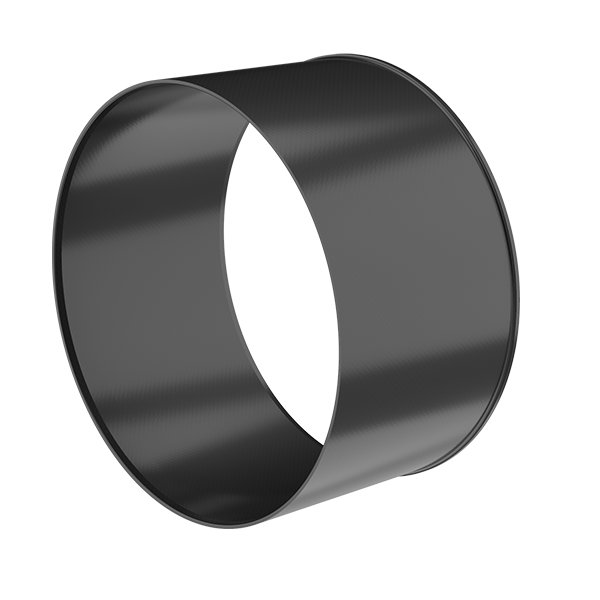 CONNECTION SLEEVE
The connecting sleeve extends the desired wall duct thickness.
An unlimited wall duct thickness can be accommodated.
WEATHER PROTECTION GRILL
The weather protection grill guarantees a minimal loss in pressure due to the large free areas and fluid streamlined rib design.
PRODUCT VARIATIONS



Weather protection grill 250
Connection sleeve 250
Sleeve 250
Connection sleeve with collar 250
Flange reduction sleeve 250-160
Flange reduction sleeve 250-200
Basis Set 250
article no. 70279
●
●
●
●
Connection sleeve 250
article no. 10326
●
Wall connection
Set 250-160
article no. 70282
●
Wall connection
Set 250-200
article no. 70283
●
TECHNICAL DATA

Penetration strength
Combination of:
● Connection sleeve with collar
● Sleeve
Combination of:
● Connection sleeve with collar
● Sleeve
● Connection sleeve
Combination of:
● Connection sleeve with collar
● Sleeve
● Connection sleeve
● Connection sleeve
* Extension using every other connecting sleeve
Basis Set 250
article no. 70279
200…252
280…367
Connection sleeve 250
article no. 10326
367…482*
1…115
Wall connection
Set 250-160
article no. 70282
Wall connection
Set 250-200
article no. 70283


Diameter
Component (connection internal diameter)
Built-in connection
line
Condensation drain
ACCESSORIES
● Pressure hose for condensation drain (article no. 10437)
● Source welding adhesive (article no. 10340)

air-lab GmbH
Zum Eulenbruch 10 & 12
D - 57399 Kirchhundem
Tel
Fax
+49 (0) 2764 261 35 - 0
+49 (0) 2764 261 35 - 20